The Benefits of Tagging Computer Equipment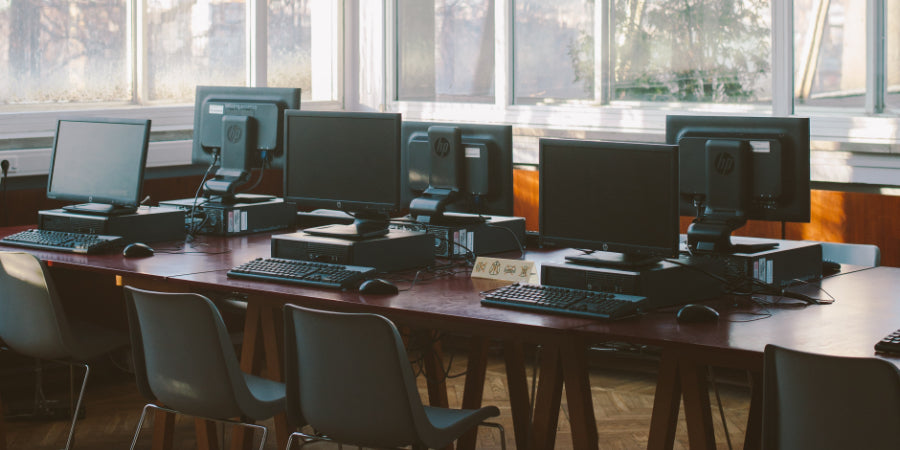 Free Tagging Service from D8A
Computer equipment is an essential part of the operation of any business. That is why it is important to take steps to protect your investment. One of the best ways to do so is to tag your computer equipment. This has a number of benefits, including:
Easier Identification: If a problem arises with a piece of equipment, then the reference on the tag can be used to identify the exact item and then check the history etc, to assist in the repair or similar.
Improved Asset Tracking: When your computer equipment is tagged, it is much easier to keep track of where it is and who is using it. This can help you to prevent theft and can also help to ensure that your equipment is being used efficiently.
Increased Accountability: Asset tags help to identify who is responsible for each piece of computer equipment. This can help with identification and ensure that equipment is returned to its correct person or location.
Improved Compliance: Many industries have regulations that require businesses to track their assets. Asset tags can help you comply with these regulations.
Reduced Costs: Asset tags can help businesses to reduce costs in a number of ways. For example, asset tags can assist with the location of lost or stolen equipment more quickly, which can reduce the cost of replacing that equipment. Additionally, asset tags can help businesses to identify equipment that is no longer used or needed, which can help to reduce the amount of equipment that is purchased and maintained.
If you have not already tagged your computer equipment, please contact us and we will be pleased to provide you with a free service to do so including providing a complete assessment of your IT infrastructure.
Here are some additional aspects of tagging your computer equipment that we will provide:
We will use a unique identifier for each piece of equipment so that each item has its own reference.
We will place the tags in a visible location. This will make it easier to find and identify the equipment if and when it needs repair.
We will use durable labels that will not easily come off and that are large enough to be easily read.
We will use a consistent labelling and identification system so that all of your equipment is labelled in the same way.
We will label all the important components of your equipment, such as the computer, and phone, plus peripherals such as printers and scanners, and network equipment such as routers and switches, etc.
We will keep a record of your tag references so that you can easily find them if needed.
You can also consider using a tracking system, a software programme that can help you to track the location and status of your computer equipment.
There are many benefits to tagging computer equipment. For a free tagging service for all your computer hardware please
contact us
today.